Chief Information Officer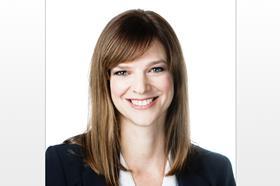 Aviva is now the Chief Information Officer of NuVasive.
Current Role
Company Name: NuVasive
Job Title: Chief Information Officer
Start Date: March 2022
Company Industry: Medical Device
Location: San Diego, California, United States
NuVasive is committed to transform surgery, advance care and change lives through less invasive, procedurally integrated solutions. Since our inception in 1999, we continue to outperform the market as the largest, spine focused company in the world. With more than $1 billion in revenues, NuVasive has approximately 2,600 employees and operates in more than 50 countries serving surgeons, hospitals and patients. Our employees directly influence our growth and innovation, significantly contribute to the success of the company, and actively support our vision. With a focus on building meaningful career experiences for our employees, our investment in diversity and inclusion, our commitment to supporting under-resourced communities around the globe with the NuVasive Spine Foundation, and our support of patients with The Better Way Back, we are passionate about helping our employees have purpose and most importantly—thrive!
Previous Company:
Company Name: NuVasive
Job Title: Chief Information Officer, Vice President of IT
Start Date: November 2018