Sr. Enterprise Architect / Chief Technology Officer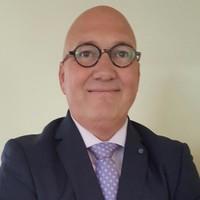 The combination of the practical ICT knowledge and the theoretical academic background (MBA) formed a solid base upon which I have been building an over 37-years strong experience in helping my clients to improve business effectiveness and efficiency by bridging/aligning IT towards Non-IT (Business).
Current Role
Company Name: Atos
Job Title: Sr. Enterprise Architect / Chief Technology Officer
Start Date: January 2022
Company Industry: Information Technology & Services
Location: Waalwijk, North Brabant, Netherlands
Atos is the global leader in secure and decarbonized digital with a range of market-leading digital solutions along with consultancy services, digital security and decarbonization offerings; an end-to-end partnership approach. A net-zero pioneer in decarbonization services and products, our commitment to the future extends to carbon-neutrality for our organization as well as our clients and partners. Together, we're a force pushing the boundaries of scientific and technological excellence to ensure that everyone can live, work and thrive sustainably in a secure information space.
Previous Company:
Company Name: Boskalis Westminster Ltd.
Job Title: Domain Architect Information Systems
Start Date: February 2019