Head of Operations, Sqope S.A.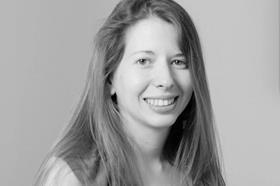 Miriam is Head of Operations at Sqope S.A. with eight years of experience in the intelligence sector. In her current position, she oversees the day-to-day operations of the company's three offices, with responsibilities ranging from ensuring GDPR compliance to exploring IT solutions for Sqope's local and remote work force. As part of the management team, she also works closely with the CEO on various strategic aspects, including D&I standards and policies geared toward improving the work-life balance, especially for working parents. In 2020, Miriam was listed by Kyckr as one of the Top 25 KYC & AML Thought Leaders to Follow.
In her prior positions leading and developing teams of global risk analysts, Miriam was widely quoted and published on topics related to her Middle East expertise, including in Newsweek, Bloomberg, and the International Business Times.