Chairman and President, Women in Security Alliance Philippines (WiSAP)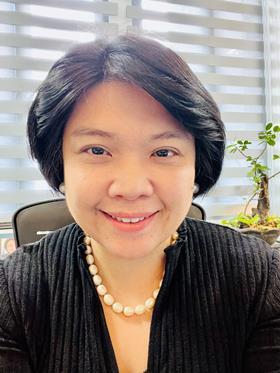 Mel is the Chairman and President of the Women in Security Alliance Philippines (WiSAP).Concurrently the Vice President and Group CISO of Meralco, the largest Power Distribution Conglomerate in the Philippines and former Cyber Security Leader of a Big 4 auditing firm and the largest fintech in the Philippines. Concurrently, Also, she is the member of the Executive Committee of the ASEAN Chief information Officer Association (ACIOA). She has been cited as 2022 Influencer by the International Security Journal and has been recently cited by Technology Magazine, Energy Digital and Cyber Magazine as a leading CISO among global cybersecurity leaders and a regular contributor in Women in Security Magazine in Australia.
She has more than 15 years of combined experience in Cyber and IT Governance, Application and Infrastructure Security, Operational Technology (OT) Security, Business Continuity, Privacy, IT Audit, Project Management across multiple industries.
Mel earned several recognitions in 2021 among those are IFSEC Global Influencer for Security and Fire Top 5 under the Security Executives category
Ranked #2 in the 2021 CISO ASEAN+ HK Awards by IDG and CSO Online
2021 CISO of the Year by Women in Governance, Risk and Compliance Awards
2021 Top 30 Women in ASEAN