Founder of Cyber Security Unity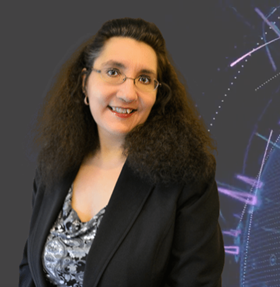 Lisa Ventura is an award-winning cyber security consultant and is the Founder of Cyber Security Unity (formerly the UK Cyber Security Association), a global community organisation that is dedicated to bringing individuals and companies together who actively work in cyber security to help combat the growing cyber threat. She is extremely passionate about raising awareness of the growing cyber threat to prevent cyber-attacks and cyber fraud. In addition to this, Lisa looks after communications at the UK Cyber Security Council.
Lisa is also an author and keynote speaker in cyber security who has been published in various publications globally. Her books "The Rise of the Cyber Women: Volume One", "The Rise of the Cyber Women: Volume Two" and "The Varied Origins of the Cyber Men: Volume One" were published in 2020 and 2021, all to great acclaim.
Lisa has been a finalist for and won numerous awards for her work in cyber security and information security including 2020's National Diversity Awards "Positive Role Model for Gender" award (in association with ITV News), SC Europe's "Outstanding Contribution to Cyber Security" award, Cyber Security Awards UK "Personality of the Year" and "Woman of the Year", Women in Cyber Security USA "Supporter of Women", Computing Magazine's "Woman of the Year", She is also a TechWomen100 award winner and she was named as one of the "Top 30 Women of Influence in Cyber Security" by SC Magazine.
Lisa sits on the Board of the Cyber Security Global Alliance, sits on the Advisory Board of the SANS Institute for neurodiversity and sits on the board of Think Digital Partners as their cyber security advisor. Neurodiverse and proud, Lisa was diagnosed as #ActuallyAutistic in 2018 and following her diagnosis works tirelessly to encourage those from diverse backgrounds into careers in cyber security. She is also a strong advocate for women in cyber security.