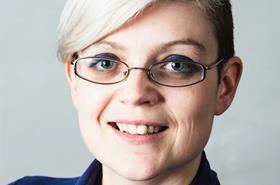 Passionate since a young age about equality, her research rekindled this interest, and she has become an evangelist of the message that businesses, universities, and politicians need to understand the barriers that even high-achieving women face, and do more to support them in overcoming them.
Lindsey is a Board member of Scottish Women's Aid, the leading advocacy organisation in Scotland working to influence policy to enable the eradication of violence against women and children.
She is also on the board of the National Youth Choir of Scotland. She is determined to be a voice for change, ensuring that decisions taken within the organisations she work in have fairness and equality at their heart.
As former co-chair of NatWest's Gender network she is a visible and vocal champion of women and their potential within Natwest and now leads the Gender Network Advisory Panel to provide executive support and sponsorship for the Network.