General Counsel & Head of GRC, MFS Africa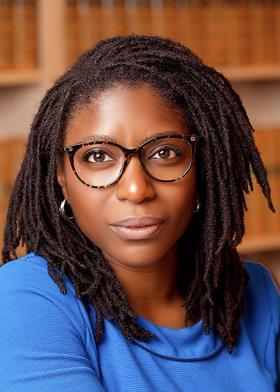 Funmi is a Nigerian and British citizen, currently living in the UK. She is qualified to practice law in Nigeria and in England & Wales and is also Chartered Secretary and/or Chartered Governance Professional. She has a strong academic foundation with a Bachelor of Laws from University of Lagos, Nigeria and a Master of Laws with Distinction in International Corporate Governance and Financial Regulation from University of Warwick, United Kingdom.
Having spent several years working out of Africa and from the United Kingdom, Funmi is a seasoned Senior Executive and Board Director, with extensive experience managing diverse global teams and complex functions in multi-jurisdictional organisations. She is a highly skilled corporate lawyer, GRC professional and Board Director, and she has gained significant experience across a multitude of jurisdictions and industries, including payment services, fintech, banking and financial services. Funmi is passionate, self-motivated, and driven, and she has a proven track record of advising and supporting firms to grow and expand, with a particular emphasis on their governance, risk & compliance, regulatory and legal structures.
Funmi is currently the General Counsel & Head, GRC at MFS Africa. She has Group responsibility for a portfolio of key functions, including the management of the Group's legal function; overseeing the Group's regulatory engagement and its portfolio of regulatory approvals; driving the design and approach to risk and compliance; shaping the organisation's engagement with