Executive Coach, Strategic Advisor & Keynote Speaker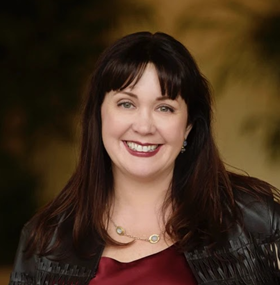 A former Fortune Global 50 executive, Amii is an executive coach and consultant who specializes in accelerating the success of Fortune 500 executives and their teams. Amii shaped company culture and strategy for the past 20 years at global companies such as McKesson and Allianz in multiple roles (CAO, Chief Compliance Officer, and Chief Human Resources Officer).
Amii has been described by Forbes Magazine as "one of the top coaches for legal and compliance executives." A contributor to Fast Company and Harvard Business Review, Amii is a member of Marshall Goldsmith's 100 Coaches.
An expert in workplace culture, corporate governance and ethical leadership, Amii guest lectures at Stanford and UC Berkeley and presents frequently to associations such as the California Chamber of Commerce, Association of Corporate Counsel, How Women Lead, The Conference Board, Georgetown Alumni, and SHRM affiliates. A lifelong diversity advocate, Amii testified in multiple committees on the successful passage of CA SB826 and WA SB6037, the first U.S. laws requiring corporate boards to include women.