LL.M., CIPP/E, CIPM, Data Protection Officer, Brussels Airlines
I am a Data Protection & Privacy Lawyer and G(Governance), R(Risk) & C(Compliance) Specialist with a broad legal background and many years working experience at the basis.
As a Lawyer I have also specialised in Risk Management, Compliance & Information- & cyber security, allowing me to provide creative and "out of the box" solutions to my clients.
I am, as a result, driven, self-motivated professional and a resourceful consultant with a proven ability to develop and strengthen management teams in order to maximise company profitability and efficiency. Experienced leading and growing all sectors of a business to make it a dynamic and progressive organisation. I have worked with national governments, international and national industry associations and public and private companies on a range of significant, high- profile and politically sensitive projects that have involved a strategic approach, significant stakeholder engagement and detailed research and analysis.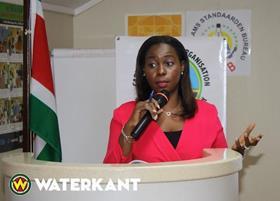 My Sessions
PrivSec World Forum - Amsterdam
Breaking Down Barriers: How Data Protection and Security Teams Can Work Together

27 September 2022, 11:20 - 12:05 CEST