Director Pharmaceuticals Privacy EMEA, Johnson & Johnson
Henrik Olsson, MSc, BBA, CIPP/E is a Director, Privacy Compliance for the Pharmaceutical Companies of Johnson & Johnson and is leading a team of privacy professionals to address requirements associated with data protection and privacy laws such as the General Data Protection Regulation (GDPR). His primary area of expertise relates to the application of such laws in clinical research and has been leading the privacy support for Janssen's global COVID-19 vaccine studies. He is representing Johnson & Johnson in the EFPIA Data Governance Working Group and the IPMPC European Working Group. He has been engaged in cross-industry initiatives under Innovative Medicines Initiative (IMI), and TransCelerate in the area of data protection and privacy and has attended expert workshops organised by the European Commission on health data protection. He has also represented Johnson & Johnson in engagements organised by BIO with the US International Trade Administration concerning cross-border transfer of data in global clinical research projects.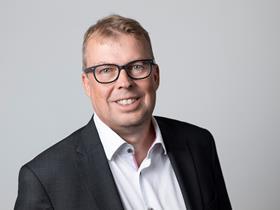 My Sessions
PrivSec World Forum - Stockholm
International Data Transfers: Are Strict Transfer Rules Creating a "Splinternet"?
8 December 2022, 13:25 - 14:10 CEST