Access this episode on demand, as we delve into workplace confidence, equality and leadership.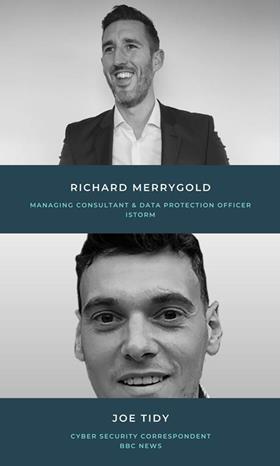 The latest news and updates from around the globe
Join Joe Tidy, our GRCTV host and Cyber Security Correspondent for BBC News, and Richard Merrygold, Managing Consultant & Data Protection Officer at iSTORM, as they deliver your weekly news on all things governance, risk and compliance. Joe and Richard will (virtually) travel around the world, providing commentary on the weeks biggest stories. Expect to hear the latest news on data protection, privacy, cybersecurity, financial crime, regulations, governance, compliance, risk and much more.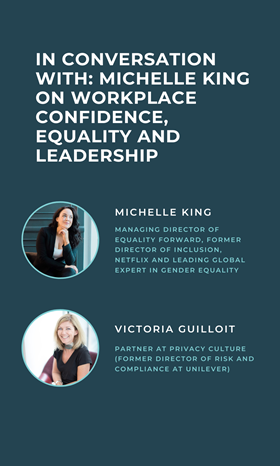 In Conversation With Michelle King on Workplace Confidence, Equality and Leadership

Join GRCTV for a candid conversation between former director of inclusion at Netflix, and award-winning speaker on culture and equality, Michelle King and Vickie Guilloit, Partner at Privacy Culture and Judge of Women in GRC as they discuss gender, equality and culture.
Michelle Penelope King is a global expert on culture and equality at work. She is an author, podcast host, writer, TEDX speaker and thought leader who helps companies and leaders build belonging at work.
Based on over a decade's worth of research Michelle believes that to tackle inequality we need to fix workplace cultures so that they work for everyone. Michelle was the Director of Inclusion at Netflix, and before that she was the head of UN Women's Global Innovation Coalition for Change, which includes managing over 30 private sector partnerships as well to accelerate the achievement of gender equality and women's empowerment.
During this conversation Michelle and Vickie will discuss:
How women can tackle workplace confidence issues and implement a growth mindset
How organisations can help their employees who are nervous of returning to the workplace
How to tackle visibility issues when remote working
Increasing the percentage of women on the board in GRC roles
Promoting infosec as a career to young women
How the government can help improve gender parity
Advice for female leaders and future female leaders