LL.M., Partner, Cybersecurity, Privacy and Data Protection, JONES DAY
Jörg Hladjk's practice has focused on European cybersecurity and data protection matters for more than 15 years. Jörg leads the Cybersecurity, Privacy & Data Protection Practice in Brussels. The practice is top-ranked in The Legal 500 EMEA, and Jörg has been recognized as a leading practitioner by The International Who's Who of Data Privacy & Protection Lawyers since 2012.
Jörg advises multinational clients across all industry sectors, with an emphasis on automotive, IT, energy, and life science. His work covers implementing the EU General Data Protection Regulation (GDPR) and obtaining approvals for Binding Corporate Rules, ePrivacy compliance, data breach preparedness, and incident response under the EU Cybersecurity Directive, as well as contentious data protection matters. Jörg also has a significant track record advising on data protection issues in cross-border M&A transactions.
Jörg's notable recent representations include advising a major U.S-based software company on its offering of cybersecurity tools for the EU, a global automotive supplier on its GDPR implementation program, a multinational company on its strategy for connected cars, and a medical device company on its mobile app technology. Other representative clients include: Astellas Pharma, Garmin International, Procter & Gamble, Toyota, Goldman Sachs, IBM, ICANN, and Wells Fargo.
Jörg is chair of the advisory board of the industry association Trust in Digital Life (TDL) and was co-chair of the IAPP Brussels KnowledgeNet Chapter. He has authored more than 40 legal articles and has co authored leading EU commentaries, including GDPR (Ehmann/Selmayr, 1st/2nd editions). He sat on the IAPP Publications Advisory Board from 2018 to 2020. Since July 2021, Jörg is co-issue leader for cybersecurity at AmCham EU.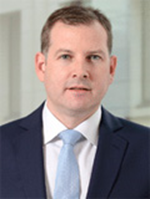 My Sessions
PrivSec World Forum - Amsterdam
What If Privacy Shield 2.0 Never Happens? Practical Advice On Lawful International Data Transfers
28 September 2022, 16:05 - 16:50 CEST