CyberRes Regional Sales Leader
For over 20 years Cumhur helps organisations protect their data asset. He did so in several roles in global organisations. Before joining CyberRes, a Micro Focus line of business, Cumhur led the revenue assurance and credit risk teams for Enerjisa and Vodafone Turkey. Prior to that, Cumhur worked in IT Audit, IT Advisory and Business Development roles at Ernst&Young having conducted over 100 audits & consultancy engagements with Customers.
Currently he leads Data Security & Data Privacy initiatives as CyberRes Regional Sales Leader for the Netherlands, Nordics, Turkey, Greece and South Africa. His experience spans across industries including aviation, telco, banking, retail, insurance and government.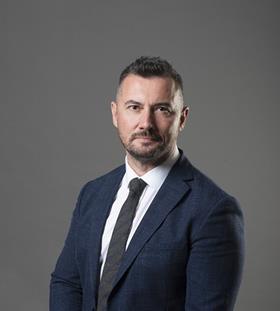 My Sessions
PrivSec World Forum - Amsterdam
Breaking Down Barriers: How Data Protection and Security Teams Can Work Together

27 September 2022, 11:20 - 12:05 CEST
Make Compliance an Opportunity -Use cases from Various Industries
28 September 2022, 12:10 - 12:40 CEST