Associate, Latham & Watkins
Calum Docherty advises EU and global clients across all market sectors on privacy, data protection, cybersecurity, and information law.
Mr. Docherty provides comprehensive advice on regulatory compliance and investigations related to:
Privacy and data security compliance and program management, in particular relating to the General Data Protection Regulation (GDPR)
Privacy and data security-related regulatory enforcement
Complex data breach incidents, including forensic investigations
Advertising and marketing practices, as well as other consumer protection issues
Mr. Docherty advises clients on all aspects of European data protection law, including data subject rights requests, online advertising and adtech strategies, use of sensitive data and children's data, international data transfers, data sharing arrangements, internal and external policy creation and implementation, training programs, and strategic management of security incidents and breach notification procedures.
Mr. Docherty also has substantial expertise in M&A transactions, advising on privacy, data protection, and other deal-related requirements to assist deal teams.
Prior to joining Latham, Mr. Docherty spent two years working on Google's public affairs team in Mountain View, California, and Singapore.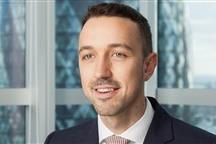 My Sessions
Marketing Issues & Trends: How to Communicate Compliantly and Avoid Dark Patterns
8 June 2022, 10:35 - 11:05 BST