MBA, Solicitor, Managing Director, Merlys
Verena is a specialist consultant to the Funds industry. By training, she is a regulatory and governance lawyer. Her early career was spent as a litigator advising on regulatory investigations and specialist risks impacting asset managers. Verena also spent several years as a regulator and latterly worked in-house for a number of well-known banks and asset managers. Verena has also held operational and business positions including running the middle office of a large bancassurer and as the head of European regulatory affairs for an asset manager.
After obtaining her MBA in 2015, Verena founded her own consultancy, Merlys. Today Merlys specialises in advising and supporting ESG investment funds (with decades of experience), corporate and cultural governance, regulatory interpretation, the strategic implementation of regulatory and cultural change, as well as Diversity & Inclusion within the funds industry. Merlys also provides discrete independent training for iNEDs, Trustees and C-suite executives.
As a consultancy, Merlys prides itself on its discretion and maintaining its clients' confidentiality. Merlys clients range from household names to start-ups and boutiques. All Merlys consultants are longstanding industry experts with extensive hands-on experience.
Verena is a member of a number of industry groups including 100 Women in Finance. She also supports several charities in the City of London.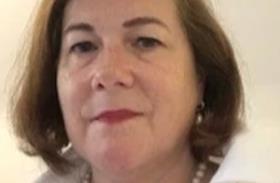 My Sessions
To be announced