M365 Project and Change Manager, Lineas
Steve Dalby has been speaking, consulting, and teaching SharePoint, Cloud, Security and Microsoft 365 know-how on Intelligent content management forever. Today he spends most of his time helping customers define and adopt cloud and enterprise content management through 'digital transformation'.
With a 'Stand-Up Comedy background, he has spoken at both international conferences and small intimate events as a speaker or comparing panel sessions and interviews. With nearly 20 years in implementing Collaboration and Content Management, you will not miss Steve's passion for implementing technology with a lot of business Value.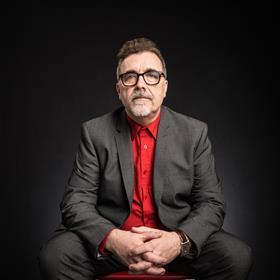 My Sessions
PrivSec World Forum - Brussels
IAB Transparency and Consent Framework: What's Next After the Belgian DPA's Decision?
29 September 2022, 12:05 - 12:40 CEST
Breaking Down Barriers: How Data Protection and Security Teams Can Work Together
29 May 2022, 13:25 - 14:10 CEST