Whitney has 6+ years experience working in brand, content and creative marketing roles at Web3 and tech startup companies (where she's had to wear many hats at a time). She specialises in growing early teams within the tech and Web3 space and is passionate about driving the widespread adoption of advanced digital technologies.
Her experience ranges from developing go-to-market plans including persona mapping and competitive analysis, client case studies, market research, product positioning, and driving creative content workflows for new marketing collateral/sales enablement materials.
She is Founder of Omniverse Agency & CryptoSessions providing education to beginners in the Web3 space. Whitney is passionate about neurodiversity awareness, inclusion in the workplace - as well as being a keen believer in eradicating imposter syndrome to achieve success and build something special.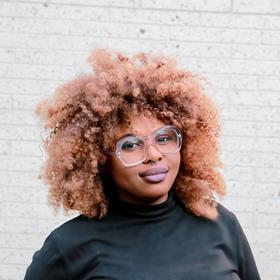 My Sessions
How can we ensure the metaverse is open, safe and accessible?
Thursday 18th May 2023, 17:30 - 18:15 GMT