Global Director, Strategic Alliances, Partnerships & Corporate Strategy, CSC Digital Brand Services
Vincent D'Angelo is Global Director of Strategic Alliances, Partnerships & Corporate Strategy with CSC Digital Brand Services.
With his 20+ years of experience, Vincent is an industry pioneer with a deep understanding of the digital business ecosystem including brand protection, phishing, online fraud and the cybersecurity of domain names, digital certificates, and DNS. He's an industry-recognized subject matter expert in domain security helping the world's leading companies and most valuable brands mitigate related business risks with the development of best practices, policies, and strategies.
Vincent has an engaged following on Twitter® and LinkedIn® and is a regular contributor to CSC's blog and CircleID. He was published and/or interviewed in Dark Reading, Security Boulevard, Cybersecurity Dive, SecurityInfoWatch and other reputable journals follows:
The realities of domain security
Most Large Enterprises Fail to Protect Their Domain Names
Top global companies falling short in protecting domain security
Companies Failing to Protect Domain Registrations
Avoid Being a Headline: Not all Domain Registrars are Created Equal
Safe domain: How to protect your enterprise from DNS hijacking
Why today's organizations need a domain security council
Vincent is also an early inventor of a domain and brand risk assessment patent, a distinguished speaker, and works closely with organizations such as the Cybersecurity Tech Accord and International Trademark Association (INTA) where he was recently assigned as the Chair of the Cybersecurity and DNS abuse Subcommittee.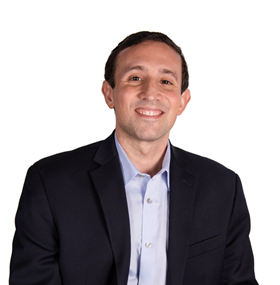 My Sessions
Preventing Supply Chain Attacks: Best Practice
26th April 2022, 13:30 - 14:20 GMT