VP, Information Security Manager, GRC and Privacy, OceanFirst Bank
Amanda Lynn Tilley is the VP, Information Security Manager of GRC & Privacy for OceanFirst Bank, a New Jersey-based community bank with over $10B in assets. She is a Certified Information Privacy Manager (CIPM), Project Management Professional (PMP), and Associate Business Continuity Professional (ABCP). She is currently pursuing a master's degree in Legal Studies with a concentration in Cybersecurity and Information Privacy Compliance from Drexel University's Kline School of Law. Amanda is a cited contributor to Can. Trust. Will. Hiring for the Human Element in the New Age of Cybersecurity by Leeza Garber, Esq. and Scott Olsen, FBI (ret.). Amanda graduated from High Point University in 2011 with a bachelor's degree in Political Science and Communications.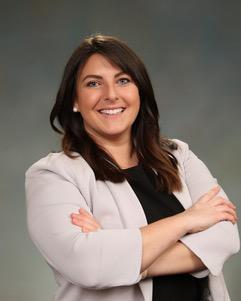 My Sessions
Third-Party Due Diligence: How Deep Should You Dig?
26th April 2022, 15:10 - 15:50 GMT