Principal Lecturer / Consultant, University of Wolverhampton
Cyber Security and learning evangelist, Tony has over thirty-five years' experience in the IT Industry working in various sectors and roles within large organisations, prior to his current role in academia. For many years he has specialised in the field providing education, helping to develop the next generation of cyber security specialists, managing and supporting related projects and serving as an adviser to a number of organisations and national cyber security initiatives.
A regular contributor to cyber security forums, he has presented at both national and international conferences and is a pioneer in the development of Cyber Security information sharing. Tony believes in a pragmatic and risk-based approach where organisations are encouraged to treat security "as a journey". He is closely engaged with the Cyber Security community and recently contributed to the formation of the U.K. Cyber Security Council.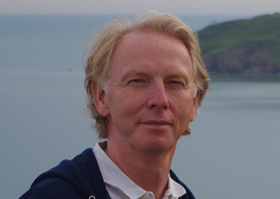 My Sessions
Is There an Environmentally Friendly Way To Do Cybersecurity? [Sponsored by Onapsis]
Tuesday 15th February 2022, 11:00 - 11:45 GMT