Consultant - Privacy, Marketing & Tech Fusion
As a professional with extensive board-level CMO experience - primarily with international technology groups - I bring to the table strong commercial experience and expertise as well as specialist skills in Data Privacy, Corporate Marketing, Communications, Enterprise Technology & International Business Development.
I am experienced in driving, coordinating and managing complex projects and have deep experience across a wide range of commercial activities from cloud transition and transformation programmes to outsourcing, partnering, off-shoring and global brand and services outreach.
With data being at the core of most innovation today, I also provide DPO guidance as a Certified Information Privacy Professional (CIPP/E) and use my expertise in this complex area to help guide organisations towards compliance, help leverage their data assets, and mitigate risks across myriad global privacy laws.
I am known for my positive and proactive approach, consistently pushing boundaries to solve complex commercial challenges. And, my ability to adapt to evolving situations, work with a diverse range of people, and maintain high-quality outputs even under pressure has been consistent throughout my career.
Anchor for PrivSec Focus: GDPR Five Years On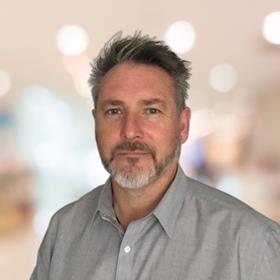 My Sessions
Opening Statement
09:45 - 10:00 BST
What's Wrong With the GDPR?
12:15 - 13:00 BST
Close of Conference
16:05 - 16:15 BST
25th May 2023