Researcher & Consultant – Tech Ethics, AI Tech Ethics
I am an Ethics & Compliance professional with over 15 yrs of experience in advising Corporations on Ethics and Compliance. I have experience of work across countries including UAE, Japan, India, Tanzania, Zambia and Kenya. I have developed games for ethics awareness and exploring leadership ethics (eg. using chess variant for dealing with diversity). I am currently researching on ethics of data use and emerging technology (AI, machine learning). My detailed profile is attached herewith.
My area of focus is Organizational Tech Ethics which involves evolving Culture, Controls and Compliance. My work is focused on considerations and constraints associated with the process of evolving culture, controls, and compliance in the context of organizational tech ethics.
Culture, controls and compliance includes implementing organizational AI ethics principles or programs, managing their implementation and monitoring compliance through a set of organizational process, review and oversight mechanism.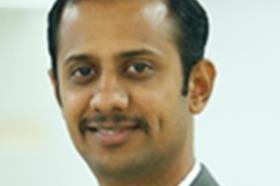 My Sessions
September 23, 2021 12:00 PM (BST)
Ethics and Consent: How Ethical AI Can Change The World