Executive Director, Equigov Institute
Rishi is the holder of a BSc. and MSc. in Government from the University of the West Indies and is a Certified Information Privacy Manager (CIPM).
He is the founder and managing director of Privicy Advisory Services a boutique consulting firm delivering expert data protection and privacy advice and outsourced services to organisations within the Caribbean and Global ones that focus on the Caribbean Market.
He focuses on reducing the burden of complying with data protection laws and to enable organisations to use compliance as a differentiator that increases organisational value improves trust and increases customer and stakeholder engagement.
He also supports organisations to establish and maintain robust privacy frameworks in line with the General Data Protection Regulations (GDPR) as well as recent data protection legislations in the region (Jamaica, Barbados, Cayman Islands, Bermuda, Bahamas etc).
Rishi is a member of the Canadian Institute of Access and Privacy Professionals and the International Association of Privacy Professionals.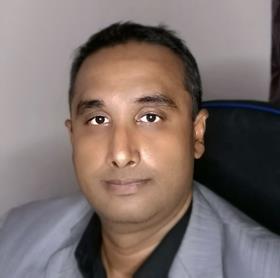 My Sessions
Beyond Europe: How the GDPR Is Shaping Data Protection Globally
25th May 2023, 13:05 - 13:50 GMT