CEO and Founder, RB Advisory
Regine Bonneau is the Founder and CEO of RB Advisory LLC, a leader in security compliance and cyber risk management solutions for commercial and government clients. She founded RB Advisory after years of working in the risk management and compliance industries. RB Advisory holds many certifications such as with the City of Orlando and the Greater Orlando Aviation Authority. The company is also MWBE, DBE, LDB and SBE certified and provides CMMC (AB) services. RB Advisory serves a variety of industries ranging from the defense industrial base, healthcare, fintech, government/municipalities, retail and other technology companies.
Bonneau is a highly sought-after cybersecurity expert and speaker and has been featured in a variety of publications and website platforms as an industry thought leader. She also holds leadership roles in several technology industry associations, is a New America Cybersecurity Fellow, and member of the International Consortium of Minority Cybersecurity Professionals (ICMCP). Bonneau has been a keynote speaker for Microsoft during Small Business Week and has been featured in the Orlando Business Journal, and other prominent publications.
Bonneau was awarded by Consulting Magazine as one of the 2021 Women Leaders in Technology. This award recognizes women leaders in technology for excellence in leadership, client service and innovation across the nation. Additionally, Bonneau is the recent recipient of The National Business Journals 2019 Top 100 Influencers in the Nation: Rising Stars; 2019 Orlando Business Journal's (OBJ) Women Who Mean Business Award; 2019 Eagle Award by the African Chamber of Commerce for Emerging Business; OBJ's 2018 40 Under Forty influencers; 2018 "Deeva in Tech" by Women on the Rise and the 2018 Orlando Neon Swan for women in STEM leadership.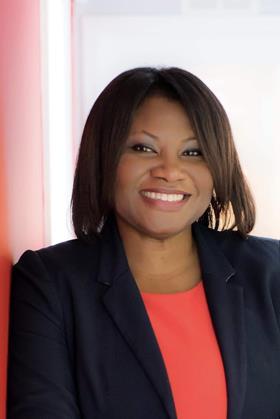 My Sessions
Maintaining an Ethical Supply Chain
26th April 2022, 12:40 - 13:30 GMT