Regional Senior Data Privacy Counsel, M-KOPA
Reena is a seasoned legal, data privacy, governance risk and compliance professional. Over the last 15 years, she has worked across 26 countries in sub-Saharan Africa. Prior to her role as Senior Data Privacy Counsel with M-KOPA, she was Regional Senior Legal Advisor, Compliance Officer, Data Protection Officer and Diversity Equity & Inclusion Ambassador for Nestlé with direct responsibility for 18 jurisdictions. In 2015, she was recognized by the Legal 500 as one of Africa's Top 100 Legal minds. Previously, she worked in private practice with Raffman Dhanji Elms & Virdee Advocates and in-house counsel with EatOut (Kenya).
Reena holds a Bachelor of Arts Degree in English Literature and French Language from the University of Western Ontario in Canada and a Bachelor of Law (Hons.) degree from the University of Leicester. She is an Advocate of the High Court of Kenya, duly Certified Information Privacy Manager and Fellow of the International Compliance Association.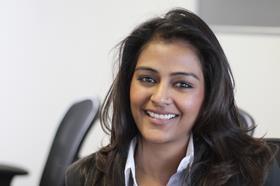 My Sessions
Transformative changes: 36 out of 54 African countries embrace Data Protection Law
Day 1, Wednesday 29th November 2023, 15:00pm - 15:45pm GMT