Data Privacy and Incident Response Attorney, Beckage
Rachel assists clients of all sizes in responding to complex cyber incidents. She also guides clients in the development of protocols to prevent and prepare to respond to incidents.
Rachel also represents clients in the development of data privacy programs in compliance with both domestic and international data privacy and security laws.
Rachel's scope of extensive experience includes responding to requests from data subjects and authorities; drafting privacy notices, policies, and business practices; assessing data privacy and cybersecurity risk; designing data privacy compliance programs; and negotiating data privacy contract terms and data processing agreements. Rachel also provides guidance on data privacy issues related to digital marketing, employee privacy, "bring your own device," cross-border transfers, data classification and management, and the use of location-tracking technology.
Throughout her early career, Rachel served in multiple in-house legal and compliance roles, including Chief Compliance Officer and Chief Privacy Officer.
She has lived and worked overseas throughout Europe, Asia, and South America and has provided guidance and training to multi-national companies globally. She also served as a foreign service officer with the U.S. Department of State, where she did tours in China and Venezuela. She regularly speaks on the topic of data privacy as a panelist or featured speaker at conferences and forums.  She speaks Spanish and Chinese.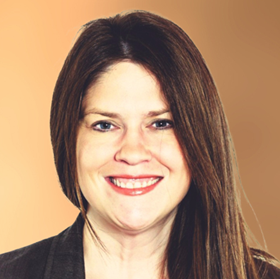 My Sessions
Securing Your Supply Chain: Ransomware: Why a Holistic Approach to Vulnerability Management Works Best
Tuesday 30 November 2021 - 17:00 PM - 17:45 PM (GMT)