Part-Time Member, Information Regulator South Africa
Professor Sizwe Snail Ka Mtuze is the Senior Partner at Snail Attorneys @ Law. He holds a Baccalareus Legum (LLB) from the University of Pretoria with Tax Law and Cyber-Law electives. He also holds an LLM qualification from the University of South Africa (UNISA). He is currently registered with the University of Fort Hare for an (LLD).
Prof. Snail Ka Mtuze has recently been appointed as Adjunct Professor in the Mercantile Law Department of Nelson Mandela University (NMU) Law Faculty. He has been an Adjunct Research Fellow at the University of Fort Hare (UFH) since 2015 and currently lectures Cyberlaw /IT Law (LLB and LLM levels). He is also a regular external examiner for Cyber Law/IT Law for LLB and LLM students. He is currently the International Coordinator of the African Centre for Cyberlaw and Crime Prevention based in Kampala, Uganda.
He is also co-editor and author of the 3rd Edition of Cyberlaw @ SA 3 and currently involved in the writing of the 4th Edition Cyberlaw SA 4. He is the author of various articles on Cyberlaw in accredited and non-accredited journals both locally and internationally. He has given ad-hoc lectures for among others; the Law Society South Africa, Association of Certified Fraud Examiners and University of Witwatersrand. He regularly comments on Cyberlaw/IT Law matters in newspapers, television and radio talk shows.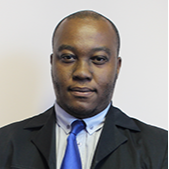 My Sessions
September 23, 2021 11:00AM (BST)
Global Data Protection and Privacy Law Developments: POPIA; The First Three Month