Patrick McNally has served in multiple capacities as a senior government, policy, and legal advisor, including as a Presidential-appointee in the Biden-Harris Administration. He also has experience as a litigator, representing businesses, hospitals, physicians, and municipalities in state and federal litigation.
His career has tracked the intersection of technology and democracy, serving as National Technology and Data Manager for Voter Protection for Biden for President, associate counsel to the Democratic National Committee, and other legal roles on presidential campaigns.
Mr. McNally is a Certified Information Privacy Professional for the United States (CIPP/US) and also has significant experience in educational leadership and non-profit governance, including as senior director of corporate and foundation relations at the State University of New York, where he worked to drive shared research, community impact and academic priorities for multiple professional schools.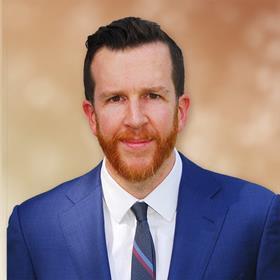 My Sessions
Cyber Threat Intelligence 101: "Do"s, "Don't"s, and Best Practices [Sponsored by Onapsis]
Wednesday 16th February 2022, 16:00 - 16:45 GMT