M.Sc, LL.M, Sr. GRC, Data Protection, Cyber Security Manager, Avanade
Onur Korucu is a Senior GRC, Data Protection and Cyber Security Manager at Avanade UK & Ireland. She helps organizations to create robust, tailor-made and well-established information security governance structures and data protection practices that mitigate the risks they face in their business as usual and help them comply with the regulatory requirements.
Onur writes articles about technical subjects relevant to his information security and data privacy expertise and is actively involved in hiring, training and leading women in cyber and information security, GRC and data protection areas.
Onur is an information security, compliance, and privacy professional mainly focused on emerging technologies from information security and data protection topics. In addition to her technical engineering degree and MSc degree, she has an LL.M in Information and Technology Law and completed a Business Analytics executive education program at the University of Cambridge.
Onur recently published a book about risk-based global approaches to improve data protection and has published articles in prestigious magazines such as Harvard Business Review and Tomorrow Magazine around trending technology, cyber security and data privacy trends.
Onur delivers webinars at the local chapters of the ISACA and is an official speaker at ISACA Europe and ISACA Asia. She also leads IT Risk, Information security, Data protection, Compliance and Governance engagements of international corporations. Onur is a Women in Tech world ambassador and has CISM, CDPSE, CRISC, ITIL-F, ISO 27001 LA certifications.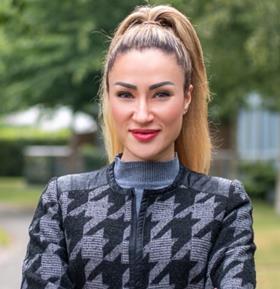 My Sessions
Can You Rely On Third-Party Risk Assessment Questionnaires?
26th April 2022, 11:00 - 11:50 GMT