MCIArb (UK), Managing Partner, Olumide Babalola LP
Olumide Babalola, the author of Casebook on Data Protection (Nigeria's first and only law textbook on data protection) is a prolific and consummate digital rights, consumer rights, privacy and data protection lawyer. His rich and diverse digital rights litigation experience spans across all superior courts of records in Nigeria and regional courts in Africa including ECOWAS Community Court of Justice. He has specifically litigated on Privacy and Data Protection, Cybercrime, Hate Speech, Freedom of Information, Online Freedom of Expression, passage of laws protecting digital rights among others. Olumide is a seasoned Conference speaker at local and international fora. In 2019, he spoke at the RightsCon (The 8th Annual Summit on Human Rights in the Digital Age) held in Tunis and UN Internet Governance Forum in Berlin, 2019, among others.
Olumide has five published books to his credit: the first is a historical piece on the office of the attorney general of the federation and its occupants in Nigeria; the second being a casebook on Labour and employment law - which work was propelled by the volume of legal opinions (on Nigerian Labour regime especially the decisions of the courts on the peculiar issues) he had to write for his multi-national company on regular basis while the third is another casebook on corporate law and practice. His latest publication - Babalola's Law Dictionary, is reputed as Nigeria's first law dictionary (strictly so called)
Olumide is the managing partner of Olumide Babalola, LP - his flagship full service law office with particular bias for digital rights, consumer rights litigation, class actions, employment and corporate commercial litigation et al. The awardee of the "Nigerian Rising Star Award" is a member of the Nigerian Bar Association, Secretary of NBA Lagos Human Rights Committee, British Nigeria Law Forum, Internet Society, Internet Governance Forum Support Association (IGFSA), Chartered Institute of Arbitrators (UK), World Litigation Forum, International Bar Association and International Network of Privacy Law Practitioners.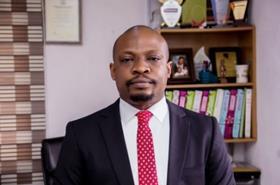 My Sessions
Monitoring Staff Working From Home: Privacy Considerations
Tuesday, 16 November, 09:15 AM - 10:00 AM