Partner, Stephenson Harwood
Katie Hewson is a data protection specialist and heads up Stephenson Harwood's data protection practice. She has significant experience advising clients across a variety of sectors and holds a Certified Information Privacy Professional Europe (CIPP/E) accreditation from the International Association of Privacy Professionals.
Katie is recognised as a Next Generation Partner for data protection, privacy and cyber security by The Legal 500 UK 2022, in which she is described as "outstanding" and it is noted that her "legal advice is always incredibly commercially minded and her understanding of the technical aspects of privacy is unparalleled".
Katie has extensive experience of leading international GDPR compliance projects and also advises on data protection contracts, transparency issues, international personal data transfers, data sharing, cyber security and personal data breaches. She also advises a variety of organisations on direct marketing, ad tech, social media and cookies issues under the e-privacy regime.
Katie has also acted for clients facing ICO enforcement action on potential data protection and freedom of information law breaches, winning successful outcomes for her clients in relation to subject access requests, breach reporting and FOIA requests. She has helped clients with the data protection impacts of Brexit and coronavirus and has also advised on the complex legal issues in facial recognition, AI and profiling.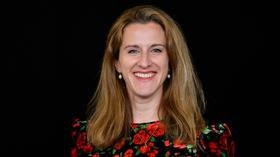 My Sessions
Monitoring Staff Working From Home: Privacy Considerations
Tuesday, 16 November, 09:15 AM - 10:00 AM