Legal Director – Data, BT
I have spent my career as an in-house lawyer guiding businesses across a range of transactional and advisory issues – largely in the areas of telecoms, media, retail and advertising.
Since leaving practice I spent periods of time at T-Mobile (becoming EE), Coles Group (retail group based in Australia), Weve (mobile operator digital marketing and transactions JV), Wayra (Telefonica corporate accelerator), Deluxe Entertainment (technology and services provider within the film and TV industry) and latterly BT. In recent years I have specialised in the innovative use of data – both from the perspective of maximising opportunities and reducing compliance risks.
Robert Esnouf leads the research computing teams at the Big Data Institute and the neighbouring Wellcome Centre for Human Genetics as they build a unified high-performance computing infrastructure capable of addressing the largest challenges in biomedical research.
The aim is to deliver a large-scale, cost-effective, researcher-funded platform that drives collaboration between our researchers and also supports working with others across Oxford and further afield. The current cluster has over 6,000 compute cores backed by over 12PB of storage and developments include private cloud and long-term secure archiving solutions.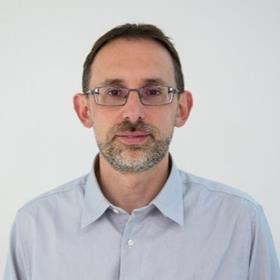 My Sessions
Wednesday, 08 September, 08:30 AM - 09:15 AM (BST)
Protecting privacy and ensuring data flows