Noemí is a Spanish qualified lawyer with over 20 years of Privacy experience. She started her career in top-tier Law Firms (Clifford Chance, DLA Piper, Allen & Overy) in Madrid, to then move on to being an in-house Privacy Lawyer at J&J also in Madrid, where she had a regional role. She lived in Munich for 4 years, where she had a global Privacy role at Novartis. She then moved to London, for the role of Global Head of Data Privacy at Roofods Ltd. (Deliveroo). After some time in London, she moved to Switzerland, to assume the role of Senior Director, Global Privacy Counsel at BluebirdBio, GmbH, where she worked until the company closed operations in Europe in December 2021.
Right now, she´s the Managing Partner/Principal Privacy Consultant at THE PRIVACY ACES, GmbH, also based in Switzerland.
Her experience within Privacy goes from regulated sectors such as the pharma world, to new technologies, AI, telecommunications, digital transformation, data transfers, DPIAs, anonymization, etc.
She is CIPP/E certified. Also, certified by the SCCE as a Compliance professional.
Noemí speaks 6 languages, has written many articles on Privacy and is a frequent speaker at Privacy conferences internationally.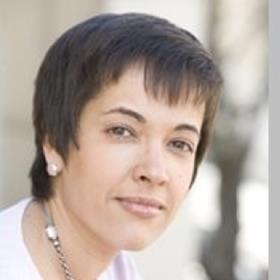 My Sessions
Data Protection Update: The DACH Region
23 November 2022, 12:00 - 12:50 GMT, 13:00 - 13:50 (Berlin, CET)
Data Protection Update: Nordics and Benelux
23 November 2022, 13:00 - 13:50 GMT, 14:00 - 14:50 (Oslo, CET)