President and Founder, PubAffaires Bruxelles
Based in Brussels for the past 14 years, Monica Monaco is the founder and managing director of TrustEuAffairs. TrustEuAffairs advises its clients on Eu legislative relevant initiatives.
Monica is a member of the Society of European Affairs Professionals since 2004, and served as a member of the SEAP Board from May 2012 to May 2015.Furthermore, Monica is Member of the Europol Virtual Currencies Taskforce and also Member of the European Commission Payment Systems Market Expert Group.Monica's areas of focus are financial services, payment systems and technology, new payments means such as mobile and crypto, as well as e-commerce.
Monica has been Senior Manager for EU Relations and Regulatory Affairs in the Legal Department of Visa Europe for more than ten years, being responsible for the relations with the European Commission, the European Parliament and the European Council Working Group on Financial Services, as well as with various national regulators.
Before joining Visa Europe she has been working as a Consultant for both Andersen, Deloitte & Touche and the OECD in Paris, dealing with a variety of financial services matters. She also worked for the Council of Europe in Strasbourg, in the Committee on Parliamentary and Public Relations. Monica holds a Master's Degree in Economics, European Law oriented, from L.U.I.S.S.-Guido Carli University in Rome, Italy.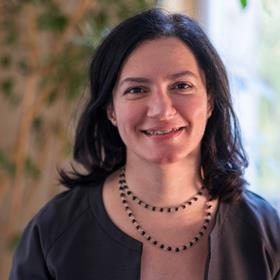 My Sessions
Assessing the RegTech Impact: Discussion of how regtech has so far impacted on the development of anti-financial crime, and whether it has improved efficiency or effectiveness more.
1 December 2021, 09:00 AM