Founder, Dunphy-Moriel Legal Services LTD
Marta is a multilingual international privacy lawyer and DPO. She specializes in all areas of data protection and privacy. Her deep sector knowledge and a decade of international experience allows me to work with pan-European and global businesses to achieve compliance. Her interests include AI and privacy issues in the health and health-tech sectors as well as in media and travel.
Marta regularly contributes to professional publications on a variety of privacy and data protection topics, including AI, health and health-tech, children protection, cybersecurity, travel, etc. She is also a regular speaker at sector specialist events as well as client and SCL events.
Marta is bilingual in English and Spanish as well as fluent in French.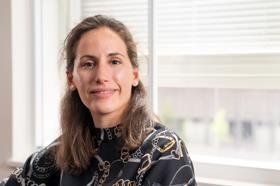 My Sessions
Data Retention and Minimisation: Best Practice
29 June 2022, 09:00 - 09:45 BST