Head of IAM (Identity and Access Management), booking.com
Since I was a little kid, my father's work made us move around more times than I can count, both inside and outside of Spain. I really believe that this equipped me with a very useful resilience to change, an understanding of different cultures and realities, and a need to assimilate new environments quickly using flexible and abstract processes.
I am a Software Engineer at heart. After doing it for 10 years,
I realised that my focus on value delivery, product vision and strategic significance was pulling me towards the role of Product Management. To my surprise, I discovered that coming up with a vision, defending it, making it come true and bring value to customers while removing waste is what I enjoy about it most.
My technical background provides me with the ability to understand complex solutions as well as the Engineering Team, their problems and intricacies. As a Certified Information System Auditor (CISA) I understand the specifics of Identity, Authentication and Authorisation from the perspective of security and regulatory compliance. As a Certified Professional Scrum Product Owner, I bind it all together towards delivering maximum value in an agile and wasteless way.
My passion revolves around driving change, achieving maximum impact and transforming the organization's technology, people and processes to be as efficient as possible.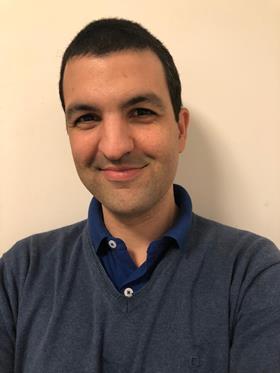 My Sessions
To Manage or Not to Mange: Reconciling Bring Your Own Device (BYOD) with the Corporate Network
20th April 2022, 14:00 - 14:45 GMT