Attorney At Law at Timelex
Magdalena Kogut-Czarkowska is an attorney at Timelex. She is specialized in IT, privacy and data protection, cyber security and intellectual property law. She led GDPR implementation projects, represented clients before data protection authorities, conducted GDPR compliance trainings and provided strategic advice in relation to data monetization models. She also advised technology companies in regulatory matters, such as conducting e-commerce and digital transformation projects. Her experience includes leading know-how and intellectual property transfer negotiations and drafting technology license agreements.
Prior to joining Timelex in November 2020, Magdalena was a counsel at Baker McKenzie IPTech team in Warsaw, where she worked for 14 years. At Baker & McKenzie, she was recommended by Legal 500 EMEA 2018 and 2019 in the area of TMT as a "rising star" and "next generation lawyer".
Apart from her private sector experience, she has also been involved in research and innovation projects funded by the European Union in the areas of data protection, technology, e-health and artificial intelligence.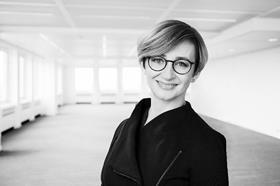 My Sessions
Prepare for Schrems III? Unpacking the Trans-Atlantic Data Privacy Framework
29 June 2022, 11:00 - 11:45 BST