Data Protection Officer, Crypto.com
Mr. Cvetkov is currently working as a global Data Protection Officer for a global FinTech company where data privacy and information security is part of the core business strategy. Mr. Cvetkov overseas internal and external compliance with the GDPR, CCPA and other relevant privacy laws and plays an integral part in the global data privacy information management, reports directly to the Chief Information Security Officer and works closely with a team of more than 10 privacy experts.
Mr. Cvetkov has over 6 years as a Data Protection Officer, working on international client engagements on data privacy such as GDPR compliance, training, gap analysis and for more than an year with ISO 27701 Privacy Information Management System. Mr. Cvetkov holds the following certifications Fellow of Information Privacy (FIP), Certified Information Privacy Professional / Europe (CIPP/E), Certified Information Privacy Manager (CIPM) and Certified Information Privacy Technologist (CIPT) from the International Association of Privacy Professionals (IAPP) as well as a master's degree on Law and Technology, from Tilburg University, the Netherlands.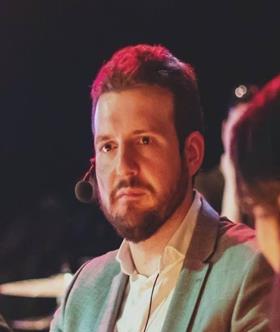 My Sessions
Wednesday, 08 September, 03:25 PM - 04:10 PM (BST)
Data lifecycle management challenges