Compliance & Data Protection Officer, EOS Spain S.L.
Spanish qualified lawyer certified as Compliance Professional by IFCA (International Federation of Compliance Associations) and by ASCOM (Spanish Compliance Association) as well as data protection.
Currently working as Chief Compliance and Data Protection Officer at EOS Spain. Thorough experience on legal, compliance and international business after having worked as legal counsel, compliance and data protection consultant in a broad range of international projects as consultant.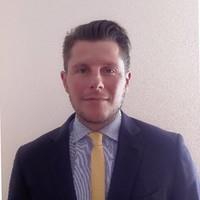 My Sessions
Data Protection Update: Southern Europe
23 November 2022, 15:00 - 15:50 GMT, 16:00 - 16:50 (Rome, CET)