Tech Marketing Consultant, Tech Storyteller, SEO Copywriter, eBranding Ninja at Freelance Marketing and Creative Services
Jennifer Riggins is a tech storyteller, journalist, writer, podcast host and community event organizer, helping to share the stories where culture and technology collide and to translate the impact of the tech we are building.
She has been a working writer since 2003. Currently in London, Jennifer is the tech culture correspondent for The New Stack, co-organizer of the Aginext community event series, co-host of the podcast What We Talk About When We Talk About Tech, and provides branding, SEO and content consulting for high-tech scale-ups. Follow her on Twitter @jkriggins or connect on LinkedIn.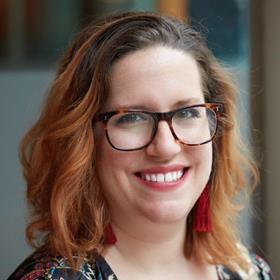 My Sessions
September 23, 2021 12:00 PM (BST)
Ethics and Consent: Marketing and an Ethical Use of Data