Technical Director, Deloitte & Founder, Women Leading in AI Network
Ivana Bartoletti is Technical Director, Privacy at Deloitte, and an internationally recognised thought leader in the field of responsible technology. Author of "An Artificial Revolution, on Power, Politics and AI", she is a Visiting Policy Fellow at the University of Oxford.
Ivana helps global organisations with their privacy by design programmes, and the privacy and ethical challenges relating to Artificial Intelligence (AI) and big data. As a Policy Visiting Fellow at Oxford University, Ivana is leading research on how to advance the global sharing of information in the context of privacy, security, data protection and human rights.
She is founder of the influential Women Leading in AI network. As a sought-after expert commentator and top conference speaker, Ivana appears frequently in the UK and European broadcast and print media, cutting through complexity to make the key issues clear to the citizen (BBC, Sky, RAI, Guardian, Telegraph, Il Corriere della Sera, El Pais, Agenda Digitale etc.). Ivana's interview about her book on BBC Radio 4 is available here.
Ivana was named 'Woman of the Year' (2019) in the Cyber Security Awards in recognition of her growing reputation as an advocate for equality, privacy and ethics at the heart of tech and AI.
Ivana launched the Women Leading in AI Network in May 2018, an international lobby group of women advocating for responsible AI. The network's 2018 report garnered mass interest from tech leaders, international institutions and the media.
Ivana is Co-editor of the Fintech Circle's AI Book on how AI is reshaping financial services.
Twitter: IvanaBartoletti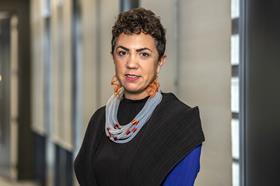 My Sessions
Wednesday, 08 September, 08:30 AM - 09:15 AM (BST)
Protecting privacy and ensuring data flows