Head of Data Privacy and Compliance, Data Privacy and Compliance Team, CDIO Directorate, Cabinet Office
Glen has spent his working life involved in Policing and Security, he fell into Policing of a fashion joining the RAF Police in 1998 when he discovered University was expensive and as such he was running out of funds.
During his time in the RAFP Glen was employed all aspects of policing finally settling into the role of Counter Intelligence, responsible for carrying out Counter Espionage and Counter Terrorism duties for the RAF at home and abroad in some notable locations some you'd want to go on holiday to but most you wouldn't. Glen parted ways with the RAF as a regular in 2012 as part of the Strategic Defence Review of that year and began his journey into the private sector with stops at Fujitsu Defence and National Security as their Head of Operational Security & Risk Management, before moving to Sopra Steria as Head of Operational Security for Government accounts.
In 2016 he moved to the Prince's Trust taking up the role of Chief Security and Risk Officer as well as being appointed as the DPO in 2017. After a successful tenure at The Prince's Trust during which he introduced both GDPR and Cyber Essentials Plus at the organisation he moved to Save The Children International where he is currently employed as the Global Chief Information Security Officer and Head of Data Protection.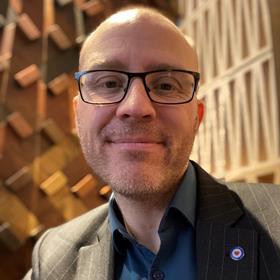 My Sessions
September 23, 2021 9:00AM (BST)
Operationalising Data Retention to Reduce Data Risks