Regulatory Compliance & Market Intelligence Consultant, Access Partnership
Ethan is a Regulatory Compliance and Market Intelligence Consultant at Access Partnership, a global public policy firm at the forefront of regulatory issues surrounding digital infrastructure, satellite communications, data policies and the digital economy.
Having authored a book chapter, multiple publications and speaking engagements on ICT laws and policies, Ethan is a consummate legal advisor on the engagement between business and technology. By qualification, he holds an LLB and LLM ( in Information and Communication) from the prestigious University of Witwatersrand.
Ethan is also the Internet Society's IGF Global Youth Ambassador, and the Capacity Building and Community Engagement Co-Lead at the Innovation Law Club Africa (ILCA), a regional community of technology law specialists. where he is responsible for the continual development of the knowledge and expertise of members of the organisation, establishing mentorship programs and onboarding new chapters across the African continent.
All the above, and more, led to him being awarded the Top 50 In Legal Innovation at the prestigious Africa Legal Innovation Awards 2021.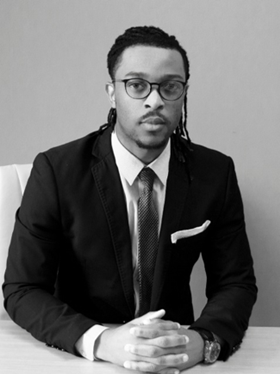 My Sessions
The Future of Digital, Data Protection and Security Regulation: What's Coming Down the Track? [Sponsored by DPOrganizer]
Tuesday 15th February 2022, 08:00 - 08:45 GMT