Data Protection Commissioner, Bailiwick of Guernsey
Emma was a Data Protection Officer for the public sector before moving to work for the regulators office. Before taking on her current role, she was Information Commissioner for the Channel Islands. The Bailiwick of Guernsey is a Crown Dependency with its own legal system with a long history of high data protection standards.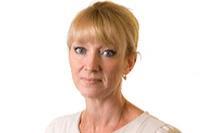 My Sessions
The Future of Digital, Data Protection and Security Regulation: What's Coming Down the Track?
Tuesday 15th February 2022, 08:00 - 08:45 GMT