Senior Manager for Digital Transformation & IT, Hyphens Pharma
Derwin Wu is the Senior Manager for Digital Transformation and IT at Hyphens Pharma International Limited, Singapore's Leading Specialty Pharmaceutical and Consumer Healthcare Group. He is responsible for driving the company's digital transformation efforts. He also oversees marketplaces (e-commerce portals), content creation (websites and social), IT and compliance with data protection regulations.
Over the past 18 years, he has gained vast experience in digital strategy and planning, website development and operations, social media, search marketing, and web analytics. He has held positions on both the agency and client side for both B2B and B2C across various industries such as Banking & Finance, Publishing, Medical Devices & Safety Equipment, Real Estate, Insurance, Healthcare, and Pharmaceuticals.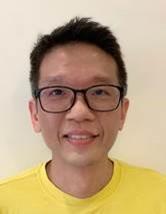 My Sessions
Privacy, Security and Digital Policy Update: Asia Pacific
Wednesday 17th May 2023, 10:00am - 10:45am GMT