Insurance Agent and Risk Management Advisor, GMM Insurance
David Condon has been a commercial insurance agent for more than a dozen years. Combining that with experience in private law practice, he has also taught continuing ed courses on U.S. anti-money laundering and cybersecurity laws and regulations.
As a consultant, he works with clients on improving impact and outcomes through risk management, public policy, and building effective teams. In addition to practicing law, he's held senior positions in the U.S. government, developed statewide and international partnerships, and is a certified civil court mediator. David has run education and health care nonprofits, served on numerous boards, and advised diverse public and private clients at the local, state, and international levels.
He has an undergraduate degree from Sewanee (The University of the South), a masters degree from the London School of Economics, and a law degree from the University of South Carolina. David's done graduate work toward a doctorate in higher ed leadership and is currently writing a practitioner's guide for the State Bar on South Carolina's Insurance Data Security Act. After that, he plans to develop a cybersecurity workshop based on lessons in risk management learned from the sinking of the R.M.S. Titanic.
David lives in Columbia, South Carolina, with his family and their unpredictably energetic canine companions.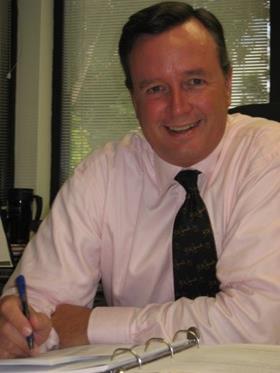 My Sessions
Cyber Insurance: The Looming Systemic Crisis
30 June 2022, 14:00 - 14:45 BST