Based in Atlanta, GA, Curtis Parker is Field CTO on the Onapsis Global Alliances & Channels team focused on the cybersecurity needs of customers with business-critical applications that power the global economy, including ERP, CRM, PLM, HCM, SCM, and BI applications from SAP®, Oracle® and leading SaaS providers as well as supporting strategic customer and partner advocacy initiatives. As an industry leader Curtis evangelizes the Onapsis strategy and vision, serving as a public spokesperson with customers, partners, press, and analysts.
Known as a trusted advisor, before Onapsis, Curtis held various cybersecurity leadership roles at companies such as Microsoft, Honeywell, American Express, IBM, and Unisys, developing award-winning cybersecurity Managed Security Services and Cybersecurity Advisory Consulting Professional Services. Curtis is a proven leader who brings years of knowledge and experience across a wide range of IT (Information Technology) and OT (Operational Technology) cybersecurity solutions.
In addition, Curtis is a combat veteran and served proudly in the United States ARMY during The Persian Gulf War in Iraq - Operation Desert Storm, Somalia - Operation Restore Hope, and Bosnia-Herzegovina - Operation Joint Endeavour deployments.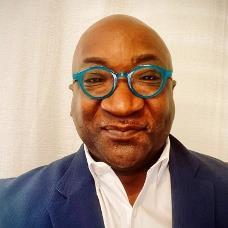 My Sessions
Secure SAP Development at the Speed of Digital Transformation
29 June 2022, 14:00 - 14:30 BST