Full-Time Member, Information Regulator South Africa
Advocate Weapond is an admitted Advocate of the High Court of South Africa. His areas of specialization include Information Technology, Risk Management, Forensic Investigation, Compliance Management, Business Management and Law with specialization in the Law of Contracts.
He holds amongst others, the following qualifications: a B.Iuris, LLB (Unisa), B.Com (Honours IT) (UCT), B.Tech in Policing (TUT), Diploma in Education (RCE), Diploma in Compliance Management (UJ), Postgraduate Diploma in Computer Forensics (Coursework) (UCT), Certificate in Fraud Examination (Cum Laude) (UP), Masters in Business Systems (Coursework Completed).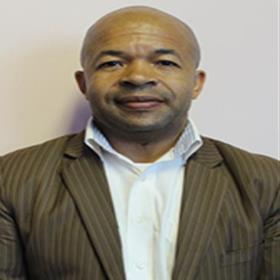 My Sessions
September 23, 2021 11:00AM (BST)
Global Data Protection and Privacy Law Developments: POPIA; The First Three Months