Technology, E-Commerce, Data Privacy & Cybersecurity Attorney, Beckage
Chirag Patel is a commercial and technology attorney with experience in e-commerce, data privacy compliance and protection, vendor MSAs and contracts, advertising, consumer protection, class actions, and trade secrets. He has represented clients in multimillion dollar contract disputes involving implementation of e-commerce (SaaS) solutions. He has also conducted compliance reviews under the Restore Online Shoppers Confidence Act (ROSCA) and Federal Trade Commission (FTC) regulations as well as master contract reviews in various industry settings covering issues such as intellectual property rights, data ownership, and terms of service. He has acted as lead counsel in a diverse spectrum of litigation matters including breach of contract, consumer finance, class action claims under the Fair Debt Collection Practices Act (FDCPA), Fair Credit Reporting Act (FCRA), Telephone Consumer Protection Act (TCPA) and state analogs.
Mr. Patel represents e-commerce companies, financial institutions – traditional and FinTec- as well as clients in other industries. He is an active presenter and author and a Certified Information Privacy Professional (CIPPA- US), with certification pending.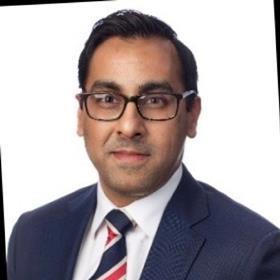 My Sessions
Cyber Resilience and the Importance of Continuous Planning [Sponsored by Process Unity]
Wednesday 16th February 2022, 08:00 - 08:45 GMT