Data Protection Expert, Ethical Technology & Data Governance Advocate, Mastercard.
Caro is a Data Protection Expert, Fellow of Information Privacy, and Ethical Technology & Data Governance Advocate with 12 years' experience working with governments, international organisations and multi-national businesses on Data & Technology Governance.
Caro has led organisational reform programs in Data Protection for multinational organisations, helping to make complex legal requirements simple and intuitive for public and private sector entities. She has acted as an expert advisor to several governments on Data Protection, Technology and Privacy legislation, including in the Middle East, Africa and UK.
Caro is a passionate advocate and thought leader for Data Governance, Privacy and Ethical Technology. She holds an Executive MBA with Distinction from Oxford, an LLM with Distinction in Computer & Communications Law from Queen Mary, University of London, and has contributed to legal textbooks, publications, and research on Privacy and Data Governance, including for the ITU and IEEE.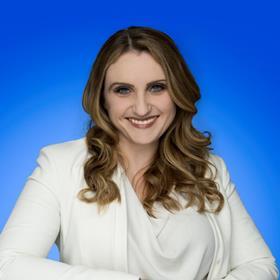 My Sessions
September 23, 2021 12:00 PM (BST)
Ethics and Consent: How Ethical AI Can Change The World